Problems, Solved
Motorized shades offer convenience, security, privacy, energy efficiency, and a way to protect the contents of your home.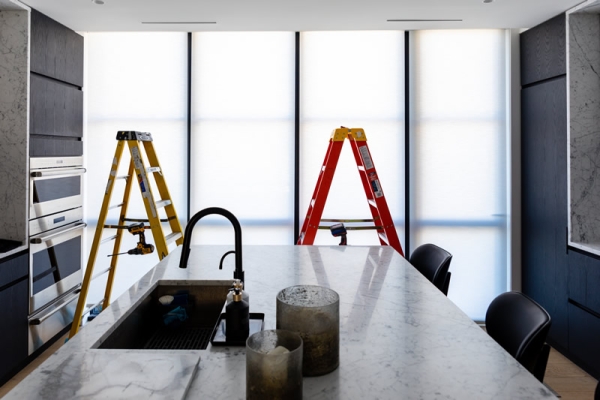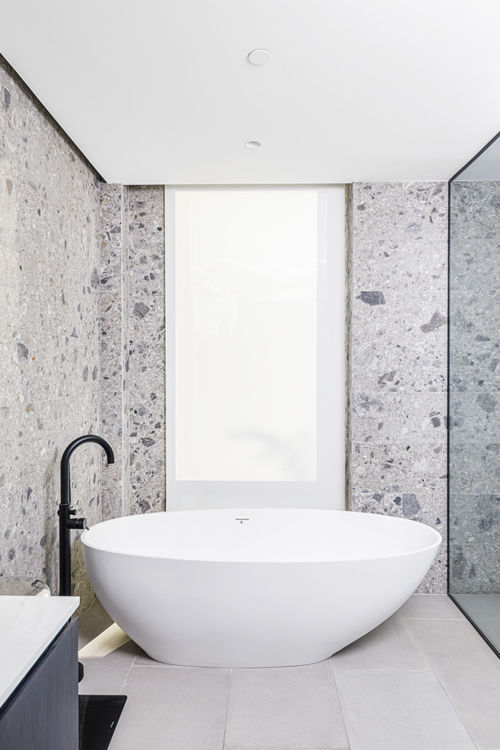 "The beauty of motorized shades is that they afford our clients privacy while letting in the perfect amount of sunlight."
—Rex Aguirre, President and Founder,
Premiere Systems Design
INSTALLATION
We take considerable care to research, design, and measure before installing motorized shades. At our client's duplex penthouse apartment in Chelsea, we opened up walls, filled in and painted holes, and rerouted wires to make sure they would be hidden once the shades were installed. We relocated the power supply to a closet to accommodate the appropriate power for each shade. All told, we installed motorized shades in the upstairs kitchen and living room, five bedrooms, and two bathrooms.
PROGRAMMING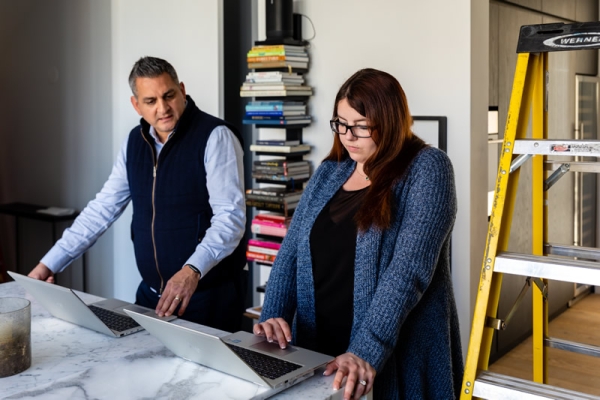 The beauty of home automation is the ability to "set it and forget it." We customize our programming to our clients' needs. Some want to schedule their motorized shades to open and close when they're not in residence, to indicate occupancy or for energy efficiency. Others never want their shades to be fully open, preferring an aperture of 50 percent.
Our founder has orchestrated a "good-night scene" for his son — at the press of a single button, the interior lights dim, the shades go down, and calming music starts to play. The flip side of the coin is a weekend morning. When the adults awake, their shades open incrementally over 45 minutes for a gentle way to start the day. The possibilities are endless.
Nothing is set in stone. If our clients have a change of heart, we can schedule a service call and reprogram the motorized shades or remote in to adjust.
THE FINISHED RESULT
At our Chelsea client's home, we custom-programmed the shades at open levels of 0, 25, 50, 75, and 100 percent. In the future, as their lifestyle needs change, we can reprogram the shades to any desired percentage.
These Lutron Sivoia QS wireless shades beautifully complement the home's aesthetic. In addition to white, these motorized shades come in different colors and styles.
Not only is the look sophisticated and sleek, but the shades also provide privacy, energy efficiency, and protection for this exquisite home.
View more
of the motorized shades and see them in action!