ENRICH YOUR ENVIRONMENT
Transform how you live and work with the touch of a button.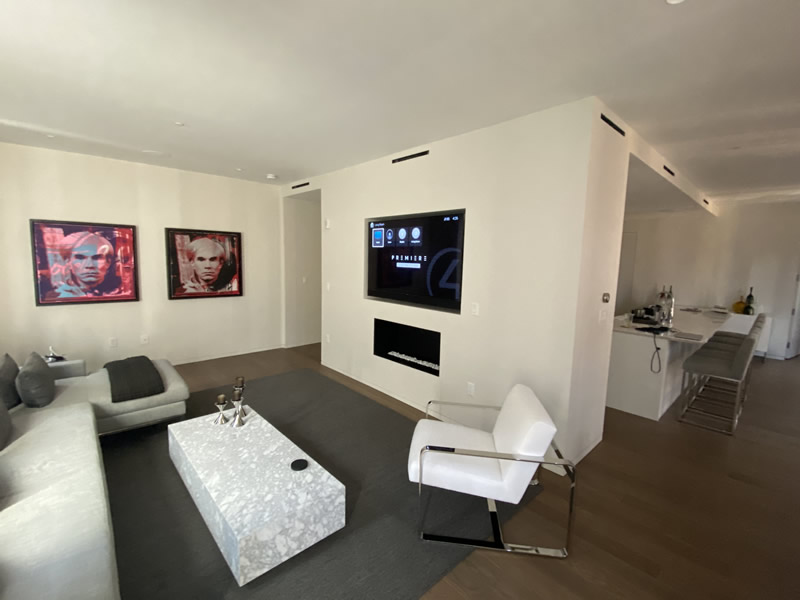 Our goal is to make your life easier and more efficient, whether that means enabling wi-fi throughout your home and your property, programming a "welcome home" or "smart away" scene, or creating a custom home theater cinema experience where you can unwind at the end of a long day. Your convenience, peace of mind, and comfort are of paramount importance.
We pride ourselves on designing elegant solutions that interior designers embrace and consumers effortlessly control. You'll wonder how you ever took care of your technology and entertainment needs before.
DREAM IT &
WE'LL DESIGN IT
We are home automation experts with a long track record of designing and implementing custom smart home solutions. Whatever your audio, video, IT, entertainment, or surveillance needs, we can devise systems that complement your lifestyle.
If you've been eyeing your neighbors' outdoor waterproof televisions, landscape lighting, or custom screening room theater, eye no more. Once you've worked with PREMIERE SYSTEMS DESIGN, your home will be the smartest one on the block!